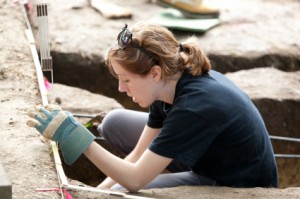 Parks Canada protect and present nationally significant examples of Canada's natural and cultural heritage, and foster public understanding and enjoyment in ways that ensure the integrity of these places for present and future generations.  They are now seeking experienced contractors for their archaeology framework agreement for the province of Ontario.  This framework period ends at the end of June, 2019.
Archaeological Services for Ontario Region - Parks Canada
Request for Supply Arrangements (SA). The Parks Canada Agency requires the services of Archaeologists in the Province of Ontario to manage all aspects of a number of as and when required multi discipline projects that may include the following: archaeological overview, inventory or survey work, monitoring of Archaeological resources, impact assessments and implementation of mitigation strategies as outlined in the Statement of Work.
To obtain more information on this opportunity, please go to this link.
End of this framework period: 28 June 2019
Contact:
Colleen Sheehan
Parks Canada
10 Barters Hill, PO Box 1268
St. John's, Newfoundland  A1C 5M9
Canada
+1 709 772 6129