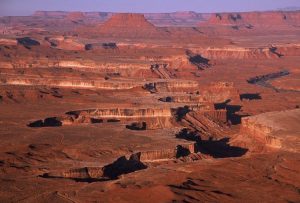 Here is an example of a Weekly Report that was published on 8 June, 2020, showing all the content our Worldwide subscribers received the previous week.
*   *    *
Last week MuseumINSIDER published a number of tenders and tender awards for audio and film production. Museums have used film for in-gallery experiences for years, and film is continuing to expand into apps and website experiences.
MuseumINSIDER published three film related tenders in the United States. The National Park Service is seeking a contractor to provide filming services at 229 sites along nine national historic trails, including the Santa Fe Trail, the Pony Express and the Trail of Tears. Video footage will include landscapes, landforms, cultural and natural landmarks, historic buildings, historic roadways, and physical trail remains, together with synchronous ambient audio. Deadline for submission of proposals is 22 June 2020. The estimated contract value is unspecified.
The Library of Congress is looking for multimedia production equipment to support production events occurring within the Capitol Hill complex, and on location in the field. Also, the public affairs section of the Bureau of Reclamation (who are responsible for public lands across the USA) are looking for a contractor to provide videography services. The deadline for submission of proposals for both tenders is 10 June 2020. The estimated contract values are unspecified.
In Scotland, the local authority in the Hebrides Islands are looking for a company to produce an augmented reality app and mixed media experiences. The deadline for submissions 19 June 2020. The estimated contract values are unspecified.
Finally, Germany's Deutsches Museum, in Munich awarded €900,000 worth of audio and film production work between two contractors. The successful contractors were Regiepapst Medienproduktion GmbH of Munich and Zone Media GmbH of Vienna.
Other tenders, tender awards and opportunities from last week include:
Opportunities:
There is work out there, and we want you to get it!