The idea of reading a blog about blogging has the same kind of appeal as delivering training for trainers or a presentation on presenting. It's a tough audience because you can guarantee that the only people reading this, are those already convinced of it's value. But then, you can't really profess to a blog on trends in museums without taking a look at the whole world of social media – and for me blogging is where the do-ers in museums hang out (see how I soften you up with a compliment).
Over the last few days, I have been tagging all of the blogs that can be found in museumblogs.com. Museumblogs is an aggregator of museum blogs from around the world. However, I may have my work cut out, as at the last count there was 389 blogs on there – all relating to museums. With the prolification of webinars, seminars, workshops and conferences on social media for museums, the number of blogs and blog readers seems set to increase. So, with only 5 hours per week to listen to social media it's hard to know where to begin.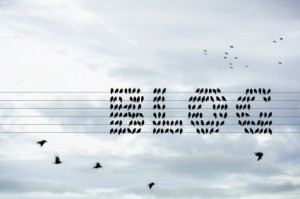 So as a starter for 10, who are the people that you can listen to?
I'm only part way through my tagging exercise, so if you feel the above list has some glaring omissions, please add in the comments below. However at the moment there does seem to be a few gaps in the museum blog world. These include Museum cafes (I'm sorry but the majority of museum visits are tea/cake related), live interpretation (stories of the mean things kids can do) and of course Museum blogs about blogging in museums (see above statement).
More next week!