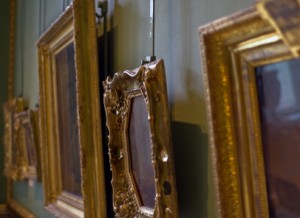 The Courtauld Gallery is one of the finest small museums in the world, famous for its Impressionist and Post-Impressionist masterpieces and an acclaimed programme of temporary exhibitions.   TOR Systems, based in Stoke on Trent, have now announced that their ticketing and booking system will be operational on site in September.
The system will be used across the gallery to facilitate the booking and management of complex educational groups and events, as well as on-the-day and on-line ticketing. With the introduction of the ticketing and booking system the collection of Gift Aid will be made possible for the first time at the gallery.
The first stage of the project will be live from September, with the second stage planned for later in the autumn. This later phase will include integration into the gallery's fundraising system.  The CRM functionality of the system will allow the gallery to run focused marketing campaigns, by providing the tools to improve customer analysis.
"The Courtauld Institute of Art is very pleased to be working with TOR Systems to deliver a ticketing and booking system across multiple areas of our organisation. As well as enabling us to manage and deliver a bookings system for a wide range of events, courses and lectures at The Institute, we will also be able to offer a professional online and on site ticketing solution for The Courtauld Gallery. This will give us more flexibility with our offer and allow us to provide a better service to our visitors and members. TOR's was the only system that seemed to suit our complex requirements, and their proven track record with big and established clients reassured us further that this was the system we needed!"  Caireen McGinn - Visitor Services and Operations Manager
TOR Systems are very excited about this new partnership and look forward to a long and successful working relationship for many years to come.
For information about The Courtauld Gallery please visit www.courtauld.ac.uk or for more information about products and services contact TOR Systems on 01782 644 755 or email sales@torsystems.co.uk.