British archive storage manufacturer, Rackline, played a key role in the transformation of London's National Maritime Museum, by providing the racking for archive storage in the new Sammy Ofer Wing.
As part of the museum's three-year, £36.5 million redevelopment project, Rackline, based in Newcastle-Under-Lyme, installed mobile racking over three floors to maximise on the space available and create additional storage space for reference materials.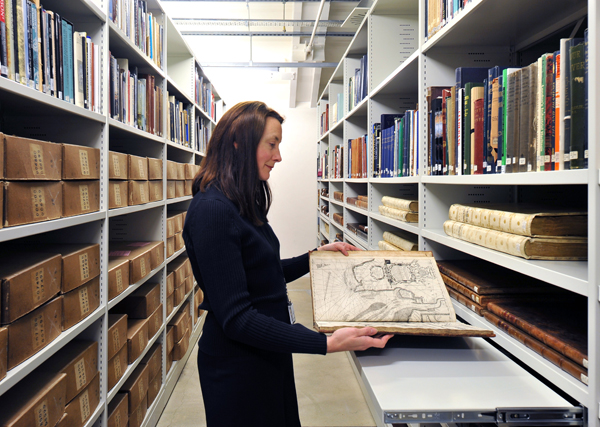 The mobile racking contains more than 10,000 linear metres of collections, storing various items such as maps, journals, drawings, prints, lieutenants' logs, admiralty letters, rare books, atlases and charts from the museum's vast collections.
The wing, which opened in July 2011, is the largest development in the history of the museum. It created an exciting change in the way the museum displays its collections to the public and provides new visitor facilities, including a shop, cafeteria and restaurant.
Andy Reed, Project Manager at Rackline, said, "The brief from the museum was that they wanted to relocate items from five outstations into one location, making it easier for researchers of all kinds to retrieve prime resources.
"The new wing has a new Public Reading Room, where members of the public can request archive items for research, and the new storage system will make it easier and quicker to retrieve materials for readers' use.
"The wing is popular with professional researchers; students; community groups and people exploring their family history and I think that the new storage system will help attract a larger audience."
Sue Kennedy from the National Maritime Museum said, "We found Rackline to be very easy to work with, nothing was too much trouble. The racking installation has helped us optimise the storage capacity of the new archive."
Rackline has a number of high profile museum projects including the Victoria and Albert Museum in London, the Dacorum Heritage Museum in Hertfordshire, the Natural History Museum and the Tank Museum in Dorset
For more information please visit: www.rackline.com or call 01782 777 666.