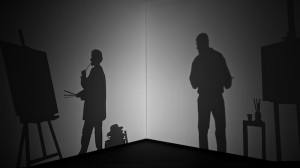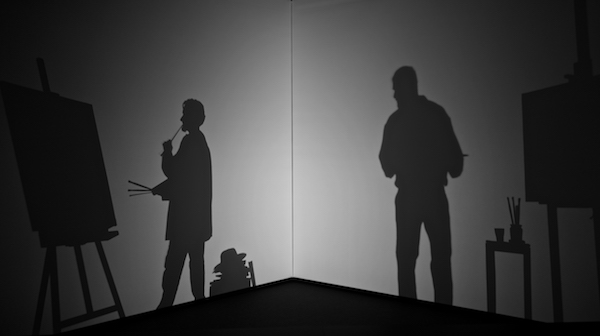 How does a museum satisfy the clamour for a sighting of its key exhibits on the other side of the world, when they are too precious, fragile or in-demand to travel?  That was the conundrum facing Amsterdam's Van Gogh Museum in China, where an insatiable appetite for Vincent's work simply can't be met with a conventional touring exhibition.
Working in close collaboration with designers Event Communications and audio visual producers Elbow, the Van Gogh Museum has hit upon a unique solution which is already proving popular with Chinese audiences.  'Meet Vincent Van Gogh' is an immersive, multi-sensory experience utilising audio-visual story telling techniques, evocative set-works and 3D printed scans of selected works and objects.  These all combine with hands-on elements to provide Chinese visitors with an interactive narrative which visitors describe as compelling and emotionally engaging.
The display is arranged around six individual sets, each symbolising key periods in Van Gogh's life.  Copy-cat elements are familiar in Chinese art, helping to make this the perfect country to launch this ground-breaking exhibition which carries no original art work by Van Gogh.  It maintains the stamp of authenticity by drawing on his letters for narration.  The museum has carefully overseen the creation of a script which draws on the 800 letters Vincent wrote to his brother Theo to guide the visitor using a combination of the artist's own words and quotations from his sister-in-law Jo.
Elbow's Creative Director Jan Lower explains "It was quite a daunting task to distil Vincent's life into just a few words so that it was not only comprehensive and powerful but also flowed as a piece of drama. We were really delighted by how trusting the client team were in allowing us just the right amount of creative license to achieve that; there's some clever re-ordering of his letters but ultimately the story is told in his words and stays very true to that. We're all really pleased with the final films."
The experience will run in Beijing until September 2016, before going on to tour a number of Chinese cities over the next five years.
For more information, go to these links:
www.elbowproductions.com
www.meetvincent.com
Photo: Steve Simons, Event Communications