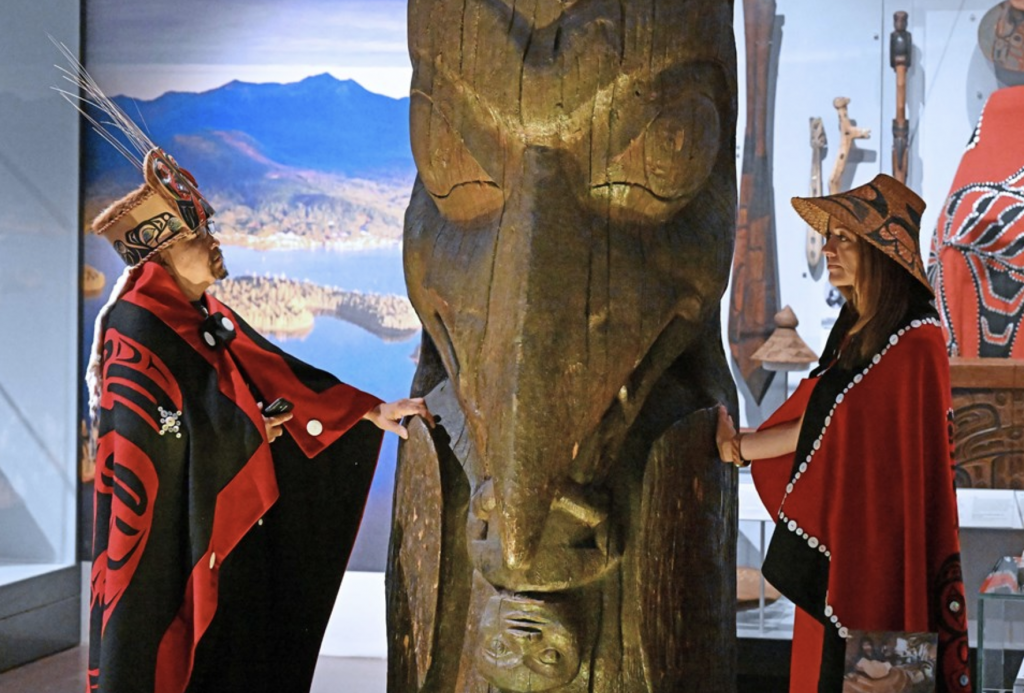 The House of Ni'isjoohl Memorial Pole has been on display in what is now the National Museum of Scotland since 1930. During a visit from a delegation of Nisga'a representatives to Edinburgh in August 2022, a request for its transfer to the Nisga'a Nation was made. The request was formally agreed later in 2022. The museum sought proposals from contractors to provide Deinstallation and Transport Services for the Memorial Pole from the museum to the National Collections Centre. The pole was repatriated to the Nisga'a Nation in British Columbia, Canada. The successful contractor is Mtec Fine Art, and the total contract value is between £149,843 and £174,934.
National Museums Scotland: Deinstallation and Transport of Memorial Structure (Award)
To see the original notice, please go to the following link.
To see the full award, please go to the following link.
Contractor Details:
Mtec Fine Art
10 Westmill Road
Ware, SG12 0EF
UK
Contact:
National Museums Scotland
Chambers Street
Edinburgh
EH1 1JF
UK
For the attention of: Chante St Clair Inglis
+44 7824784883
c.stclairinglis@nms.ac.uk
Image: National Museums Scotland