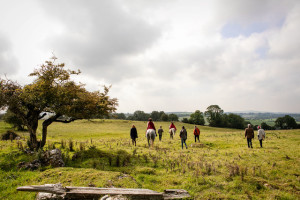 The Kildare Heritage Centre in the Irish Republic has a small souvenir shop, tourist centre, and a heritage centre where tourists can obtain information and learn more about the county. 
Kildare Town Heritage Company are currently seeking a contractor for the provision of exhibition and interpretive design and installation services. The estimated contract value is unspecified.
Oct18/001/TMcC -  PROVISION OF EXHIBITION AND INTERPRETIVE DESIGN AND INSTALLATION SERVICES AT KILDARE TOWN HERITAGE COMPANY LIMITED
Kildare Town Heritage Centre is in the old Market House in the centre of Kildare Town and comprises a Tourist Office, Heritage Centre and small Souvenir Shop. The staff at the centre provide tourism advice and assistance along with the opportunity to learn about one of Ireland's Oldest towns outside Dublin & Waterford.
As a Heritage Centre, the aim is not only to protect and preserve the town's rich heritage, but to bring its stories to life in an accessible way for all.
Kildare Town Heritage Centre are provisionally approved for grant funding from Fáilte Ireland for the updating of its exhibition and interpretive content to create "Kildare 'Live the Legends'". The primary reason for the implementation of Kildare 'Live the Legends' is to take the current offering from a passive experience to one that is immersive and engaging for the visitor. This project will allow us to tell the stories under the national umbrella of the main themes of the Ireland's Ancient East initiative.
Kildare Town Heritage Centre now require the services of a suitably qualified entity to provide Exhibition and Interpretive Design and Installation Services at Kildare Town Heritage Centre.
Interested contractors wishing to obtain documents and to bid on this opportunity should express interest.
Deadline for submission of completed tenders is 12 November 2019 at 15:00 (Irish time).
Contact:
Kildare Town Heritage Company Limited by Guarantee
Kildare Town Heritage Centre & Tourist Office , Market House, Market Square
Co.Kildare
Kildare Town
Ireland
For the attention of: Tom McCutcheon