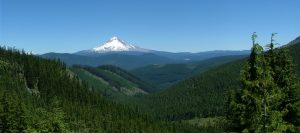 The US Forest Service sustains the health, diversity, and productivity of the Nation's forests and grasslands to meet the needs of present and future generations. As part of this work, there is a need for a contractor to provide a Heritage Program Historic Context, Evaluation and Management Guide for trails in western Washington's National Forests. The successful contractor is Historical Research Associates Inc. The estimated contract value is $42,094.
AWARD: USDA FOREST SERVICE: Trails Historic Context for Western Washington National Forests. Notice ID: 12046W20P0054 Related Notice:  12046W20Q0042.
To see the original notice, go to the following link.
To see the full award, go to the following link.
Award Details
Historical Research Associates Inc.
125 Bank St #500
Missoula, MT 59802
USA
+1 406-721-1958
Contact:
Mount Hood National Forest
16400 Champion Way
Sandy, OR 97055
USA
For the attention of: Leslie Solberg
leslie.solberg@usda.gov
+1 5036 681 667
Image: Mount Hood National Forest, Oregon/ Wikimedia Commons