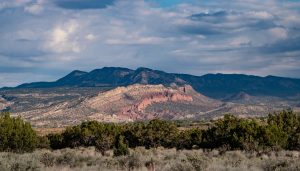 The US Department of Land Reclamation have been seeking contractors to provide cultural resources compliance reporting across 40,000 acres of land in the state of Nevada. This work will include archaeological and architectural history investigations; cultural resources archival research and records reviews; field surveys; resource recordation; reporting; evaluations of cultural resources to determine eligibility for inclusion in the National Register of Historic Places. The successful contractor is Geomorph Information Systems of San Diego. The estimated contract value is $304,926.
AWARD: BUREAU OF RECLAMATION: LBAO Cultural Surveys Grazing Plan Implementation. Notice ID: 140R2020Q0075. Contract Opportunity Type: Award Notice (Original).
To see the original notice, please go to the following link.
To see the full award, please go to the following link.
Award Details
Geomorph Information Systems
1538 10th Ave
San Diego, CA 92101
USA
info@geomorphis.com
+1 619 218 6463
Contact:
Sarah Kibathi
US Department of the Interior, Bureau of Land Reclamation
2800 Cottage Way
Sacramento, CA 95825
USA
skibathi@usbr.gov