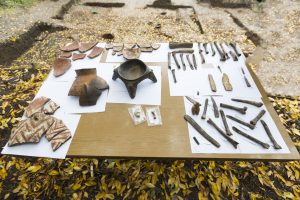 The United States Bureau of Reclamation (USBR) is a federal agency under the U.S. Department of the Interior, which oversees water resource management. They were seeking contractors to undertake a Cultural Survey in Colorado of Rifle Gap State Park's Beach Road. The successful contractor is Woods Canyon Archaeological Consultants Inc. The estimated contract value is $3,545.
AWARD: US BUREAU OF RECLAMATION: Cultural Survey Rifle Gap State Park Beach Road.  Contract Opportunity Type: Award Notice (Original)
To see the full award, please go to the following link.
Award Details:
Woods Canyon Archaeological Consultants Inc.
206 N Washington Street
Cortez, CO 81321
USA
+1 970 564 9640
Contact:
United State Bureau of Reclamation
125 South State Street, Room 8100
Salt Lake City, Utah 84138
USA
For the attention of: Daniel Hays
dhays@usbr.gov
+1 970 240 6316