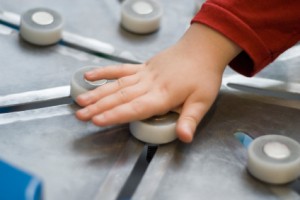 The US Army Corps of Engineers (USACE) is a federal agency, and is one of the world's largest public engineering, design, and construction management agencies. The USACE has been seeking contractors to provide Interpretive Center Displays at the new Interpretive Center at East Branch Dam in Pennsylvania. The successful contractor is WILDERNESS GRAPHICS, INC. of Tallahassee, Florida, and the total contract value is $55,194.94 (approx. £39,069).
To see the original tender, please go to this link,
To see the award notice, please go to this link.
Contact:
USACE
1000 Liberty Avenue RM727
Pittsburgh, PA 15222-4198
USA
For the attention of: Connie Ferguson
connie.l.ferguson@usace.army.mil
+1 4123 957 551
Successful contractor:
WILDERNESS GRAPHICS, INC.
Tallahassee, FL
USA