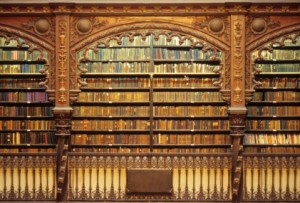 The University of St. Andrews is the oldest university in Scotland, and the third oldest in the English-speaking world, having been founded between 1410 and 1413.  They were seeking a contractor to move library collections from the Main Library at St. Andrews and Claverhouse Store in Dundee to Eden Campus Store at Guardbridge. The successful contractor is Restore Harrow Green, and the total contract value is £69,439.90.
To see the original tender, please go to this link.
To see the award notice, please go to this link.
Contact:
University of St Andrews
The Old Burgh School, Abbey Walk
St Andrews
KY16 9LB
UK
Telephone: +44 1334462523
E-mail: procurement@st-andrews.ac.uk
NUTS: UKM72
Internet address(es)
Main address: http://www.st-andrews.ac.uk/staff/money/procurement/
Address of the buyer profile: https://www.publiccontractsscotland.gov.uk/search/Search_AuthProfile.aspx?ID=AA00111
Successful contractor:
Restore Harrow Green
12 Lambhill Quadrant
Glasgow
G41 1SB
UK
Telephone: +44 1414197070
E-mail: lynn.hanly@harrowgreen.com
NUTS: UK
The contractor is an SME: No