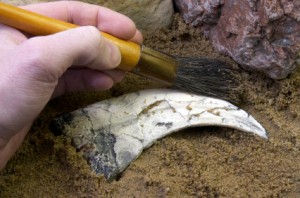 The U.S. Army Corps of Engineers is one of the world's largest public engineering, design, and construction management agencies. Their St. Louis District was seeking a contractor to provide national cultural resources and curation services, which will include archaeology, historic architecture, archival systems, Native American Graves Protection, geographic information systems, historic studies, collections management, conservation and curatorial support. The successful contractors are as follows: (1) Environmental Solutions & Innvotions, Inc of Cincinnati, (2) SouthEastern Archaeological Research, Inc of Orlando, (3) New South Associates of Stone Mountain, Georgia, (4) and Brockingon and Associates, Inc. of Atlanta. The estimated contract value is $20,750,000.
AWARD: US DEPT OF THE ARMY: USACE: Cultural Resources and Curation Services. Notice ID: W912P920R0010. Contract Opportunity Type: Award Notice (Original).
To see the original notice, please go to following link.
(1) Award Details
Environmental Solutions & Innvotions, Inc.
Cincinnati,  OH  45232  USA
+1 513 451 1777
To see the full award, go to the following link
(2) Award Details
SouthEastern Archaeological Research, Inc.
Orlando,  FL  32804  USA
+1 407 236 7711
To see the full award, please go to the following link
(3) Award Details
New South Associates
Stone Mountain,  GA  30083  USA
+1 770 498 4155
To see the full award, please go to the following link
(4) Award Details
Brockingon and Associates, Inc.
Atlanta,  GA  30340  USA
+1 770 662 5807
To see the full award, go to the following link
Contact:
USACE
KO Contracting Division, 1222 Spruce Street
St Louis, MO 63103-2833
USA
For the attention of: Virginia E. Bjornson
virginia.e.bjornson@usace.army.mil
+1 314 331 8054