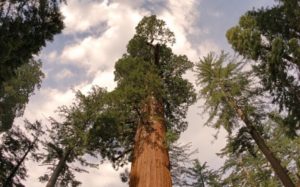 Kings Canyon National Park is an American national park in the southern Sierra Nevada, in Fresno and Tulare Counties, California. The park's namesake, Kings Canyon (pictured), is a rugged glacier-carved valley more than a mile deep. Kings Canyon is north of and contiguous with Sequoia National Park, and both parks are jointly administered by the National Park Service as the Sequoia and Kings Canyon National Parks. The National Park Service were seeking contractors to undertake electrical upgrades to the Lodgepole Visitor Center. The successful contractor is Stephens Construction Inc. The estimated contract value is $179,312.
NATIONAL PARK SERVICE: LODGEPOLE VISITOR CENTER ELECTRICAL UPGRADE. Notice ID: 140P8621R0001. Contract Opportunity Type: Award Notice (Original).
To see the original notice, please go to the following link.
To see the full award, please go to the following link.
Award Details:
Stephens Construction Inc.
1725 War Hawk Way
Arnold, CA 95223
USA
+1 209 795 3154
Contact:
NPS, PWR - GOGA MABO
Building 201, Fort Mason
San Francisco CA 94123
USA
For the attention of: Kyle Daniska
Kyle_Daniska@nps.gov