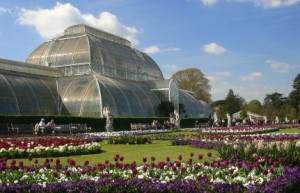 The Royal Botanic Gardens at Kew, is a world leader in plant science and conservation as well as being a major tourist attraction. They were seeking contractors to undertake market research services. The successful contractors are Discovery Research Limited, Decision House Limited, The Nursery Research & Planning Limited, and Sphere Insights Limited, and the total contract value is £6 million.
To see the original tender, please go to this link.
To see the award notice, please go to this link.
Contact:
Royal Botanic Gardens
Kew
TW9 3AE
England
For the attention of: Sarah Jandu
Email: procurement@kew.org
Successful contractor:
Discovery Research Limited
89 Great Eastern Street
London
EC2A 3HX
GB
Decision House Ltd
9 Hampden Road
HIGH WYCOMBE
Buckinghamshire
HP13 6SZ
GB
The Nursery Research & Planning Limited
3-5 Rathbone Place
LONDON
W1T 1HJ
GB
Sphere Insights Ltd
183-189 THE VALE,PARK VIEW
LONDON
W3 7RW
GB