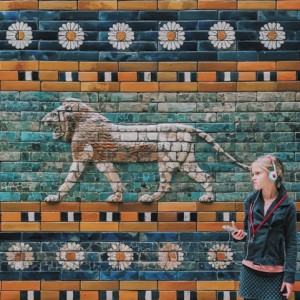 The Prussian Cultural Heritage Foundation in Berlin acquires and preserves the cultural legacy of the former State of Prussia across 27 institutions including all of Berlin's state-run museums, making it one of largest cultural organisations in the world. They have been seeking a contractor for the provision of a multimedia guides hardware, software and associated services over a four year period on a framework basis. Group guiding hardware and audio tours for special exhibitions also form part of this contract. The successful contractors are: Arbeitsgemeinschaft Acoustiguide GmbH & Meder CommTech GmbH, and the total contract value is unspecified.  Of the five tender responses, the lowest offer received was €1,736 697, and the highest offer was € 3,193,989.
To see the original tender, please go to this link.
To see the tender award, please go to this link.
Contact:
Zentrale Vergabestelle der Stiftung Preußischer Kulturbesitz (SPK-ZVS)
Genthiner Straße 38
Berlin
DE30
10785
Germany
E-mail: zvs@hv.spk-berlin.de
Internet address(es):
Main address: https://www.preussischer-kulturbesitz.de/
Successful contractors:
Arbeitsgemeinschaft Acoustiguide GmbH
Martin-Luther-Strasse 111
Berlin 10825
Germany
Meder CommTech GmbH
Robert-Bosch-Strasse 4
Singen 78224
Germany