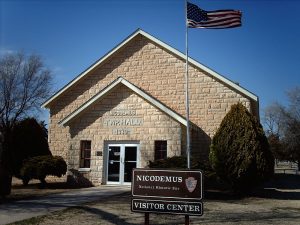 Nicodemus National Historic Site, located in Nicodemus, Kansas, preserves, protects and interprets the only remaining western town established by African Americans during the Reconstruction Period following the American Civil War. The National Park Service, who care for the site were seeking a contractor to provide Research and Writing services to undertake an Administrative History of the site. The successful contractor is Outside the Box LLC. The estimated contract value is $90,279.
NATIONAL PARK SERVICE: ADMINISTRATIVE HISTORY NICODEMUS NATIONAL HISTORIC SITE KANSAS: Notice ID: 140P6020Q0018. Contract Opportunity Type: Award Notice (Original).
To see the original notice, go to the following link.
To see the full award, go to the following link.
Award Details
Outside the Box LLC.
1428 Floyd Avenue
Richmond, VA 23220
USA
+1 804 347 8803
info@outsidetheboxllc.us
Contact:
National Park Service
Interior Regions 3, 4, and 5
601 Riverfront Drive
Omaha, NE 68102
USA
For the attention of: Christopher Keck
christopher_keck@nps.gov