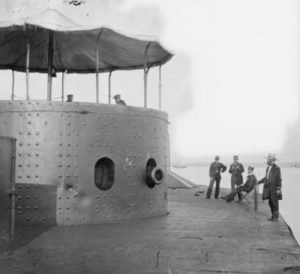 The USS Monitor was an iron-hulled steam-powered ironclad warship built for the Union Navy during the American Civil War, the first such ship commissioned by the Navy. The National Oceanic and Atmospheric Administration have been seeking a contractor to provide professional conservation services for artifacts in the Monitor National Marine Sanctuary Artifact Collection. The successful contractor is The Mariner's Museum of Newport News, Virginia. The estimated contract value of $4,318,374.
AWARD. NATIONAL OCEANIC AND ATMOSPHERIC ADMINISTRATION: Professional Conservation Services for USS Monitor Artifacts. Notice ID: 1305M220PNCND0281.
To see the original notice, go to the following link.
To see the full award, go to the following link.
Award Details
The Mariner's Museum
Newport News
100 Museum Dr
Newport News, VA 23606
USA
Contact:
National Oceanic and Atmospheric Administration (NOAA)
200 Granby Street, Suite 815
Norfolk, VA 23510
USA
For the attention of:  Kasey Whitfield
Kasey.Whitfield@noaa.gov
Image: USS Monitor/ Library of Congress