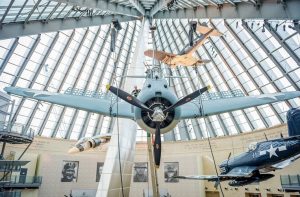 The National Museum of the Marine Corps is the historical museum of the United States Marine Corps. Located in Triangle, Virginia near MCB Quantico, the museum opened in 2006, and is now one of the top tourist attractions in the state, drawing over 500,000 people annually. The museum is currently undertaking extensive renovation works with exhibits reopening in phases until 2030.  The US Navy Facilities Engineers Command were seeking contractors to undertake Design Services at Museum Galleries 13 and 14. The successful contractor is Fentress Architects. The estimated contract value is $454,244.
AWARD: US NAV FAC ENGINEERING CMD WASHINGTON: Building 1775 Museum Gallery 13 and 14 - (Design). Notice ID: N4008020C0015. Contract Opportunity Type: Award Notice (Original).
To see the full award, please go to the following link.
Award Details:
Fentress Architects
421 Broadway
Denver, CO 80203
USA
+1 303 722 5000
Contact:
1314 Harwood Street SE
Washington Navy Yard, DC 20374-5018
USA
For the attention of: Deidre M. Parker
Deidre.parker@navy.mil
+1 7037 845 459