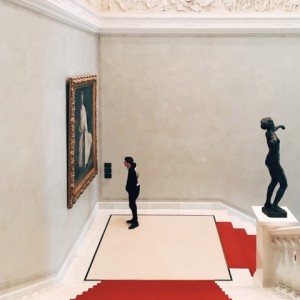 The Museum Moderner Kunst Stiftung Ludwig (MuMoK) located in Vienna is the largest museum for art in Central Europe built since the advent of modernism.
They have been seeking a contractor for the provision of surveillance and security services. The successful contractor is PKE Electronics AG (FN 103264i), and the total contract value is €375,017.60 (approx. £334,162).
To see the original tender, please go to this link.
Contact:
mumok — Museum moderner Kunst Stiftung Ludwig Wien
Museumsplatz 1
Wien
1070
Austria
E-mail: office@casati.at
NUTS code: AT13
Internet address(es):
Main address: https://www.casati.at/ausschreibung-mumok-sms-2018
Successful contractor:
PKE Electronics AG (FN 103264i)
Computerstraße 6
Wien
1100
Austria
NUTS code: AT13
The contractor is an SME: no