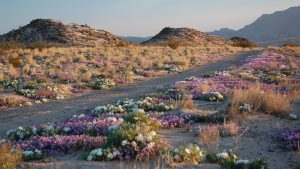 The Mojave National Preserve, is a 1.6 milion-acre park in southern California, located between Los Angeles and Los Vegas, and is the driest and hottest place in the United States. The National Park Service, who care for the site, were seeking contractors to develop an Administrative History of Guzzlers (rainwater storage vessels for the use of game animals and other wildlife) in Mojave National Preserve. The successful contractor is Pangis Inc. of Carlsbad, California, and the estimated contract value is $68,420.
AWARD: NATIONAL PARK SERVICE: Condition Assessment and Treatment Plan, Mojave National Preserve. Notice ID: 140P8121Q0043. Related Notice 140P8121Q0043. Contract Opportunity Type: Award Notice (Original).
To see the original notice, please go to the following link.
To see the full award, please go to the following link.
Award Details:
Pangis Inc.
6353 El Camino Real STE A
Carlsbad, CA 92011
USA
Contact:
NPS, PWR - LAKE MABO
601 Nevada Way
Boulder City NV 89005-2426
USA
For the attention of:
Image: NPS