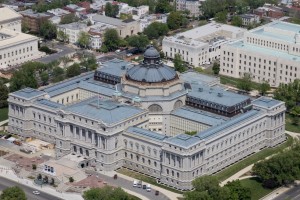 The Library of Congress is the nation's oldest federal cultural institution and serves as the research arm of Congress. It is also the largest library in the world, with over 158 million books, recordings, photographs, maps, films and video, sheet music, sound recordings, and manuscripts in its collections. They have been seeking a contractor to provide narration, mastering, and constructing of Digital Talking Books in English and Spanish. This requirement was issued as a multiple award contract. The successful contractors are:  American Printing House for the Blind, Astoria Media Inc., Books to Life, Potomac Talking Books Inc. and Talking Book Publishers, Inc. The name and addresses of each offeror receiving an award and their total evaluated price are as follows:
AWARD: LIBRARY OF CONGRESS: Audio Book Narration and Mastering. Notice ID: NLS20200081. Related Notice: 030ADV20R0071. Contract Opportunity Type: Award Notice (Original).
To see the original notice, please go to the following link.
To see the full award, go to the following link.
Award Details
1. American Printing House for the Blind (APH)
1839 Frankfort Avenue
Louisville, KY 40206
USA
$47,080,000.00
2. Astoria Media Inc.
1650 Broadway Suite 1407
New York, NY 10019
USA
$34,075,000.00
3. Books to Life (BTL)
3396 S. Sherman St. Englewood
Colorado 80113
USA
$40,872,000.00
4. Potomac Talking Books Inc. (PTB)
270 Skipjack Rd
Prince Frederick, MD 20678TEP
USA
$43,923,864.00
5. Talking Book Publishers, Inc. (TBP)
1055 W. Arizona Ave
Denver, CO 80223
USA
$31,010,000.00
Contact:
Library of Congress
101 Independence Ave SE LA 325
Washington , DC 20540
USA
For the attention of: Tiffany Lucas
tluc@loc.gov