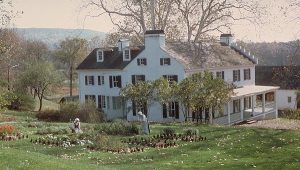 Hopewell Furnace National Historic Site in southeastern Berks County, near Elverson, Pennsylvania, is an example of an American 19th century rural "iron plantation," based a charcoal-fired cold-blast iron blast furnace. The National Park Service, who care for the site, were seeking contractors to undertake artifact conservation on 27 artifacts to insure their long-term preservation while on display for the public. The successful contractor is Atelier Art Services Inc. of Philadelphia, PA. The estimated contract value is $10,107.
AWARD: NATIONAL PARK SERVICE: PACK AND MOVE ARTIFACTS AT HOPEWELL FURNACE NATIONAL HISTORIC SITE IN ELVERSON, PENNSYLVANIA. Notice ID: 140P4221Q0007. Related Notice: 140P4221Q0007. Contract Opportunity Type: Award Notice (Original).
To see the original notice, please go to the following link.
To see the full award, please go to the following link.
Award Details
Atelier Art Services Inc.
3060 West Jefferson Street
Philadelphia, Pennsylvania
USA
+1 215 842 3500
Contact:
National Park Service
South/ Philadelphia MABO
1234 Market Street, 20th Floor
Philadelphia, PA 19107
USA
For the attention of: Deborah Coles
Debbie_Coles@nps.gov
Image: Hopewell Furnace National Historic Site / National Park Service