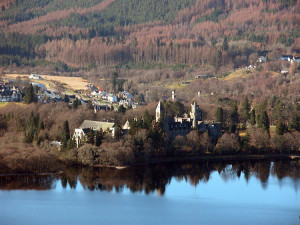 Historic Environment Scotland is the lead public body for the country's environment, bringing together Historic Scotland and the Royal Commission on the Ancient and Historic Monuments of Scotland. They have been seeking a contractor for the provision of waste management broker services. The successful contractor is Enva Scotland Limited, and the total contract value is £219,542.
To see the original tender, please go to this link.
To see the award notice, please go to this link.
Contact:
Historic Environment Scotland
Longmore House, Salisbury Place
Edinburgh
UKM SCOTLAND
EH9 1SH
United Kingdom
Contact person: Fiona Fretwell
E-mail: procurement@hes.scot
Telephone: +44 1316688866
Fax: +44 1316688877
Internet address(es):
Main address: http://historicenvironment.scot
Address of the buyer profile: https://www.publiccontractsscotland.gov.uk/search/Search_AuthProfile.aspx?ID=AA00164
Successful contractor:
Enva Scotland Ltd
Cliftonhall Rd
Newbridge
UKM Scotland
EH28 8TP
United Kingdom
The contractor is an SME: no