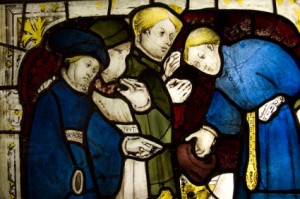 Gravenhorst Monastery is a 13th century Cistercian monastery in Steinfurt in the northern part of North Rhine-Westphalia, Germany. They have been seeking a contractor for the provision of an interactive multimedia guide and interactive game. The successful contractor is Framegrabber Medien GmbH, and the total contract value is €149,773 (approx. £128,312).
To see the original tender, please go to this link.
To see the award notice, please go to this link.
Contact:
Kreis Steinfurt
Tecklenburger Str. 10
Steinfurt
DEA37 Steinfurt
48565
Germany
Contact person: Zentrale Vergabestelle
E-mail: vergabestelle@kreis-steinfurt.de
Telephone: +49 2551691290
Fax: +49 25516991290
Internet address(es):
Main address: http://www.kreis-steinfurt.de
Successful contractor:
Framegrabber Medien GmbH
Hamburg
DE600 Hamburg
20257
Germany
The contractor is an SME: yes