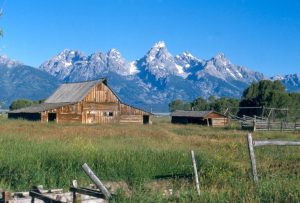 Located in northwestern Wyoming, Grand Teton National Park protects spectacular mountain scenery and a diverse collection of wildlife. The National Park Service have been seeking a contractor to provide Custodial Services at two (2) Visitor Centers in Grand Teton National Park. The successful contractor is ECO-FRIENDLY CLEANING SPECIALIST, LLC, and the total contract value is $68,933.36 (approx. £48,838).
To see the original tender, please go to this link.
To see the award notice, please go to this link.
Contact:
National Park Service
Acquisition Management
67 Mather Place
IDC Building
Harpers Ferry, West Virginia 25425
USA
Molly_Lynam@nps.gov
Successful contractor:
ECO-FRIENDLY CLEANING SPECIALIST, LLC
Gonzales, LA 70737-2128
USA