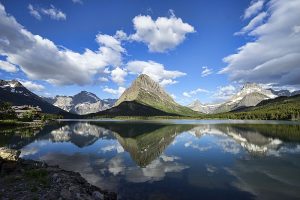 Glacier National Park is located in northwestern Montana, on the Canada–United States border, adjacent to the Canadian provinces of Alberta and British Columbia. The park encompasses over 1 million acres and includes parts of two mountain ranges, over 130 named lakes, more than 1,000 different species of plants, and hundreds of species of animals. The National Park Service, who care for the site have been seeking contractors who can provide staffing services for Glacier National Park Visitor Transportation Services. The successful contractor is Alternative Staffing Corporation. The contract amount is, $751,456.
AWARD: NATIONAL PARK SERVICE: Visitor Transportation system staffing for Glacier National Park.
To see the original notice click here. 
To see the award click here. 
Contractor:
Alternative Staffing Corp.
136 West Street #1
Northampton, MA 01060
USA
Contact:
NPS IMR
Northern Rockies MABO
PO Box 168
Mammoth Supply Center / 22 Stable St
Yellowstone NP, WY 82190
UK
For the attention of: Katharina Peace
Katharina_Peace@nps.gov