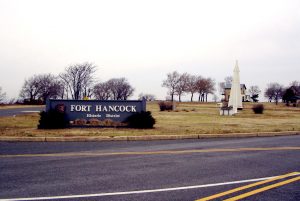 Fort Hancock is a former United States Army fort at Sandy Hook in Middletown Township New Jersey. The coastal artillery base defended the Atlantic coast and the entrance to New York Harbor, with its first gun batteries operational in 1896. The National Park Service, who care for the site, were seeking a contractor to purchase and install a new up to date Visual Message Board and removal of the old sign. The successful contractor is Mega Sign Inc. The estimated contract value is $29,030.
AWARD: NATIONAL PARK SERVICE: VISUAL MESSAGING  Board/Sign: Purchase, installation and removal of old sign. Notice ID: 140P4520Q0025. Related Notice: 140P4520Q0025. Contract Opportunity Type: Award Notice (Original).
To see the original notice, please go to the following link.
To see the full award, please go to the following link.
Award Details:
Mega Sign Inc.
6500 Flotilla St
Commerce, CA 90040
USA
+1 888 315 7446
Contact:
NPS, NER - NPNH
210 New York Avenue
Contracting Office
Staten Island, NY 10305
USA
For the attention of: Christopher Lane
christopher_lane@contractor.nps.gov
Image: Wikimedia Commons