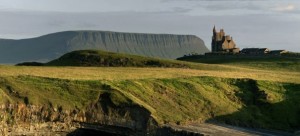 Fáilte Ireland is the National Tourism Development Authority, established to guide and promote the development of tourism in Ireland. They were seeking to set-up a multi-party framework with contractors for the provision of end to end grant application, evaluation, and payment processing. The successful contractors are Deloitte Ireland LLP and Kosi Corporation Limited, and the total contract value is €2.5 million (approx. £2,147,221).
To see the original tender, please go to this link.
To see the award notice, please go to this link.
Contact:
Fáilte Ireland-National Tourism Development Authority
N/A
88-95 Amiens Street
Dublin 1
IE Éire / Ireland
Ireland
Contact person: Glenda Byrne
E-mail: glenda.byrne@failteireland.ie
Telephone: +353 18847878
Internet address(es):
Main address: https://www.failteireland.ie
Address of the buyer profile: https://irl.eu-supply.com/ctm/Company/CompanyInformation/Index/1169
Successful contractors:
Deloitte Ireland LLP
03536140KH
Deloitte and Touche
Dublin
IE Éire / Ireland
Earlsfort Terrace
Ireland
E-mail: tenders@deloitte.ie
Telephone: +353 14172200
Internet address: http://www.deloitte.com/ie
The contractor is an SME: no
Kosi Corporation Ltd
NI602553
KOSI House 3 The Old Gasworks Kilmorey Street
Newry
IE Éire / Ireland
Down
Ireland
E-mail: richard.troope@kosicorp.com
Telephone: +353 4830252771
Fax: +353 4830833767
The contractor is an SME: no