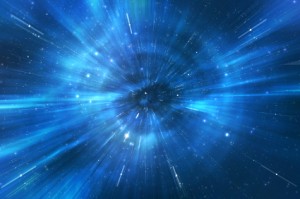 The Deutsches Museum, in Munich, is the National Museum of Masterpieces, Science and Technology, with exhibits ranging from energy technology to astronomy and aviation.  
They have been seeking a contractor for the provision of window and glass cleaning split across 3 lots: (1) Maintenance Cleaning Library Construction, (2) Maintenance cleaning traffic centre, and (3) Glass cleaning traffic centre. The successful contractors are: (1) Richard Peter & Söhne Gebäudereinigung GmbH & Co. KG with a lot value of €198,273.26 (approx. £177,031), (2) Dr. Hoffmann Gebäudedienste GmbH with a total lot value of €164,125.46 (approx. £146,542), (3) WISAG Gebäudereinigung Bayern GmbH & Co. KG with a lot value of €12,580.80 (approx. £11,233).
To see the original tender, please go to this link.
Contact:
Deutsches Museum von Meisterwerken der Naturwissenschaft und Technik (AdöR)
Museumsinsel 1
München
80538
Germany
Telephone: +49 89-2179427
E-mail: vergabe@deutsches-museum.de
Fax: +49 89-217999427
NUTS code: DE212
Internet address(es):
Main address: http://www.deutsches-museum.de
Successful contractor:
Lot 1
Richard Peter & Söhne Gebäudereinigung GmbH & Co. KG
Straßfeld 11
Fahrenzhausen
85777
Germany
Telephone: +49 8133-994548
E-mail: info@peter-gebaeudereinigung.com
Fax: +49 8133-994549
NUTS code: DE21B
Internet address: http://www.peter-gebaeudereinigung.com/
The contractor is an SME: yes
Lot 2
Dr. Hoffmann Gebäudedienste GmbH
Frankfurter Ring 247
München
80807
Germany
Telephone: +49 89-3231661
Fax: +49 89-3234585
NUTS code: DE212
Internet address: https://www.drhoffmann.eu/
The contractor is an SME: yes
Lot 3
WISAG Gebäudereinigung Bayern GmbH & Co. KG
Inselkammerstraße 4
Unterhaching
82008
Germany
Telephone: +49 89-4510353350
Fax: +49 89-4510353352
NUTS code: DE21H
The contractor is an SME: no