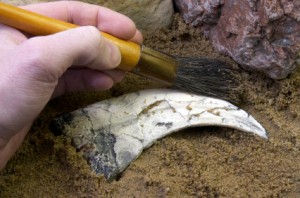 The Bureau of Land Management's mission is to sustain the health, diversity, and productivity of public lands for the use and enjoyment of present and future generations. They were seeking contractors to provide for a paleontological resources inventory of BLM lands in support of a State Land Exchange with the State of New Mexico. The successful contractor is Aspen Environmental Group of Mesa, Arizona. The estimated contract value is $92,574.
Bureau of Land Management: Paleontological Resources Inventory for the Dingell Act Exchange in New Mexico. Reference number: 140L2220Q0019. Related Notice 140L2220Q0019. Contract Opportunity Type: Award Notice (Original).
To see the original notice, please go to the following link.
To see the full award, please go to the following link.
Award Details:
Aspen Environmental Group
1344 W. Monte Avenue
Mesa, Arizona 85202
USA
+1 602 312 9274
Contact:
Bureau of Land Management
6251 College Boulevard Site A
Farmington, NM 87402
USA
For the attention of: Eleanor Tippeconnie
etippeco@blm.gov