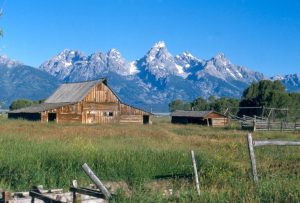 The Bureau of Land Management's mission is to sustain the health, diversity, and productivity of public lands for the use and enjoyment of present and future generations. They have been seeking a contractor to provide a Cultural Resources Overview of their Newcastle Field Office planning area in Wyoming and western Nebraska. The successful contractor is Western Water Consultants Inc. The estimated contract value is $102,000.
AWARD. BUREAU OF LAND MANAGEMENT: WYOMING STATE OFFICE: CULTURAL RESOURCES OVERVIEW-NEWCASTLE. Notice ID: 140L6220Q0028. Contract Opportunity Type: Award Notice (Original).
To see the original notice, go to the following link.
To see the full award, go to the following link.
Award Details
Western Water Consultants Inc.
611 Skyline Rd
Laramie, WY 82070
USA
+1 307 473 2707
Contact:
Bureau of Land Management
5353 Yellowstone Road
Cheyenne, WY 82009
USA
For the attention of: Crystal Martinez
crystalm@blm.gov