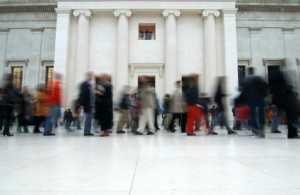 The British Museum was founded in 1753, it was the first national public museum in the world, and welcomes nearly six million visitors per year. They were seeking to set-up a multi-party framework for the provision of collection storage furniture. The successful contractors are Rotadex Systems Limited, Bruynzeel Storage Systems Limited, Rackline Limited, Conservation By Design Limited, Whittan Industrial Limited, and Lista UK Limited, and the total contract value is £4.5 million.
To see the original tender, please go to this link.
To see the award notice, please go to this link.
Contact:
The British Museum
Great Russell Street
Greater London
WC1B 3DG
United Kingdom
Tel: +442073238264
E-mail: procurement@britishmuseum.org
Successful contractors:
Rotadex Systems Ltd
Systems House
Central Business Park
Mackadown Lane
Birmingham
B33 0JL
Bruynzeel Storage Systems Limited
Sheddingdean Business Park
Marchants Way
Burgess Hill
RH15 8QY
Rackline Limited
Rackline Limited
Oaktree Lane
Newcastle under Lyme
Conservation By Design Limited
Unit 5 Bedford Link Logistics Park
Bell Farm Way
Kempston
Kempston
MK43 9SS
Whittan Industrial Limited
Link House
Halesfield 6
Telford
TF7 4LN
Lista UK Ltd
14 Warren Yard
Wolverton Mill
Milton Keynes
MK12 5NW