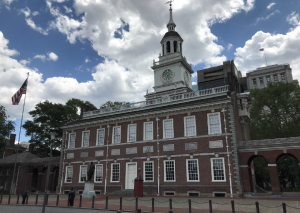 The Boston National Historical Park is an association of sites that showcase Boston's role in the American Revolution. It was designated a national park on October 1, 1974. Seven of the eight sites are connected by the Freedom Trail, a walking tour of downtown Boston. The National Park Service, who care for the site, were seeking contractors to preserve two historic portal cranes located in the Charlestown Navy Shipyard. The successful contractor is Davis Brody Bond, of New York. The estimated contract value is $57,520.
AWARD: NATIONAL PARK SERVICE: Architect-Engineer Construction Services, Preserve Historic Shipyard Cranes 62 & 65, Boston National Historical Park, Suffolk County, Massachusetts. Contract Opportunity Type: Award Notice (Original).
To see the original notice, please go to the following link.
To see the full award, please go to the following link.
Award Details:
Davis Brody Bond LLP.
One New York Plaza, Suite 4200
New York, NY 10004
USA
+1 212 633 4700
Contact:
National Park Service
12795 West Alameda Parkway, PO Box 25287
Denver, CO 80225
USA
For the attention of: Darrin Knapp
Darrin_Knapp@nps.gov
+1 303 9692 055