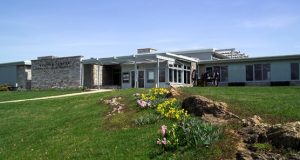 The Battle of Antietam in the US state of Maryland, was fought on 17 September 1862, and was one of the bloodiest battles of the American Civil War (1861-1865). The visitor center gives information about the Antietam National Battlefield and the battle itself which of the 132,000 involved soldiers, 3,620 were killed and 17,365 were wounded. The National Park Service, who care for the site, were seeking contractors to rehabilitate the visitor center. The successful contractor is John C. Grimberg Co. Inc. of Bethesda, Maryland. The estimated contract value is $6,875,000.
AWARD: NATIONAL PARK SERVICE: Rehabilitate Antietam Visitor Center. Notice ID: 140P2020R0080. Related Notice: 140P2020R0080. Contract Opportunity Type: Award Notice (Original).
To see the original notice, please go to the following link.
To see the full award, please go to the following link.
Award Details:
John C. Grimberg Co. Inc.
8901 Rockville Pike
Bethesda, MD 20889
USA
Contact:
DSC-CS Contracting Services Division
National Park Service P.O. Box 25287
Denver, CO 80225
USA
For the attention of: James Waller,
+1 303 969 2488
james_waller@nps.gov