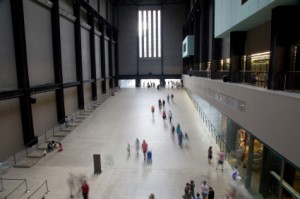 Tate Gallery Enterprises in Search for New Assistant Shop Manager
Tate Gallery Enterprises require a dedicated and enthusiastic assistant manager for the very busy shops at Tate Modern. The successful candidate will run the book side of the business and will be in charge of a large team of full and part-time staff.  Two years experience at supervisory level and a good knowledge of the book trade are essential.
Reporting to the Retail Manager, the candidate will assist in all aspects of the day to day running of the shops at Tate Modern and, alongside other members of the management teams, deputise for the Retail Manager in his absence.
Candidates must have at least two years retail experience at a supervisory level in an FMCG or busy bookshop background. Applicants should be competent with working with EPOS and computerized stock control, and have had experience of tightly managing stock.  Candidates will need the skills necessary to deal with a large team of full and part time staff. In addition, the successful applicant will oversee one of the shops or an area of the business and be responsible for stock holding, stock turn, sales against budget and display standards within that shop, under the direction of the Retail Manager.
Hours will include one in three weekends and two late nights per month.
Salary £21,000 to 22,000 per annum.
For a fuller job description and application details, go to:
http://www.tate.org.uk/about/workingattate/default.htm
Closing date: 30th January 2009