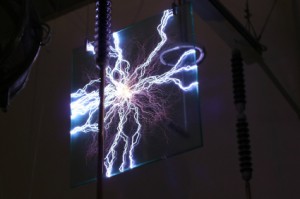 Major New Role Available in London at Science Museum
The Science Museum is one of London's leading museums, receiving over 2.5 million visitors per year. The museum's vision is to be the most admired museum in the world and we want new hires to be part of our ongoing success.
In this exciting, high-profile role, the successful candidate will take the lead on all visitor-related issues, ensuring the quality of the visitor experience is of the highest standard. They will champion exemplary customer service and encourage the team to achieve sales targets, and plan and implement temporary exhibitions and a front-of-house volunteer programme. Maximising profits will also be an important part of the remit.
With a proven track record in customer service management, candidates will have strong sales skills and direct experience of managing staff in a commercial setting. They will understand the importance of providing a safe and secure environment for both people and the collections, and will have a solid background of managing budgets. An exceptional leader and motivator, they will use excellent communication and organisational skills to take customer service at the Science Museum to a new level.
Location: Science Museum
Salary: £35,000 to £41,000 depending on skills and knowledge
Closing Date: 09/03/2009
1) Please read the job description fully on the website at: http://www.sciencemuseum.org.uk/about_us/jobs/Visitor_Experience_Operations_Manager.aspx and then email your CV and covering letter, explaining clearly how you meet all our stated requirements, to scm.recruitment@nmsi.ac.uk.
Alternatively, you can send your CV and covering letter explaining clearly how you meet all our stated requirements to:
HR Assistant, ref. VEOPSM09-EXT.
Human Resources Department,
The Science Museum,
Exhibition Road,
London, SW7 2DD
2) Please quote the reference VEOPSM09-EXT either in your email subject header, or at the top of your covering letter.
3) Please make sure that you have taken care in your cover letter to explain why the skills you have match the role described in the job description. We will only be able to consider your application if you have taken care to show us why you are right for this role.
We regret that we are only able to respond to short-listed applicants. No agencies please.