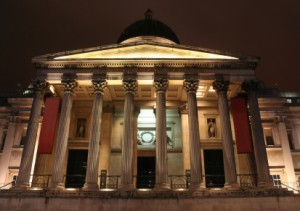 Major Post at National Gallery Now Recruiting
The National Gallery houses a world famous collection of Western European painting. The Director of Operations will play a significant part in the management of the Gallery and will ensure that the services it provides are of the highest quality.
The successful applicant will contribute to the overall direction of the organisation and have specific  responsibility for security and visitor services, building and facilities, finance, information systems and project management support. This will mean ensuring the security of the collection and the provision of excellent visitor services, as well as looking after all data and voice services. The successful candidate will also provide strategic leadership on financial matters, including income generation and commercial activity, and internal audit.
Candidates need to demonstrate experience of working at a senior level within a complex public organisation, with key strengths including providing strategic direction and leadership to multi-
disciplinary professional teams.  A strategic and creative thinker, the candidate will have excellent communication and influencing skills.
Closing date: Monday 16th February 2009
Salary circa £70,000 pa
For an application pack, please visit our website at www.nationalgallery.org.uk/jobs or email: recruitment@ng-london.org.uk . Alternatively, please telephone Jenny Wat on 020 7747 2504. Please quote
reference DIR/03.  All applicants with a disability who meet the essential short-listing criteria will be
guaranteed an interview. The National Gallery is an Equal Opportunities Employer.