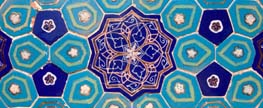 The British Museum is working with the Tourism Development & Investment Company, Abu Dhabi, to support them in the development of a new national museum to be called the Zayed National Museum. The museum is now seeking candidates for an on-site project manager on a twenty-three month fixed contract.
This role is based in Abu Dhabi and will be responsible for leading the project team in the region. Working closely with the Head of the Project and the Lead Curator to coordinate the organisation of activities and delivery of services in Abu Dhabi and to identify and develop relationships with individuals and organisations in the UAE and the wider Middle East region who will be key to the success of the ZNM Project.  There is also a research component to the post, with particular regard to the Presidential Library and Falconry Centre.
Ref: 76675W
Salary: £42,436 per annum
Contract: Fixed term, 23 Months
Department: ZNM Project
Application deadline: 12 noon, 24 September 2009
To download the job description and application pack, go to http://www.britishmuseum.org/the_museum/jobs.aspx.