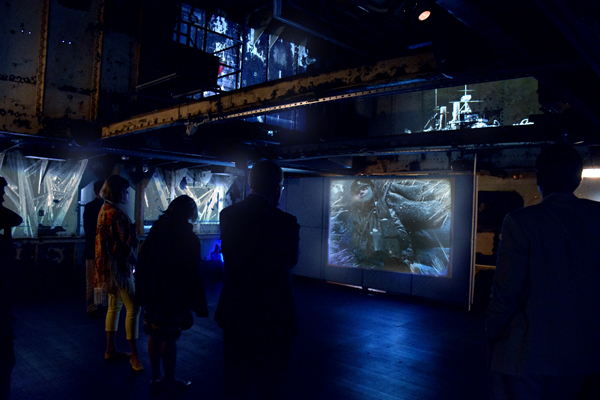 Following a recent £2.5 million restoration, funded by HLF, the First World War gunship HMS M.33 opened last week with a day of events to mark the occasion. Part of the National Royal Navy Museum at Portsmouth Historic Dockyard, the official opening to the public of the WWI vessel marked 100 years to the day since the ship went in to action.
The project, 'Commemorating Gallipoli – HMS M.33' explores the Gallipoli Campaign- one of WWI's lesser known theatres of war and the role of HMS M.33, a significant and rare surviving naval vessel, now listed as part of the National Historic Fleet.
Centre Screen worked alongside designers Petrichor to create a series of AVs and an immersive audio visual experience telling the story of HMS M.33 and her role in the Gallipoli and Dvina River campaigns. The immersive film incorporates 7 projectors and is projected on to the very fabric of the vessel herself, experienced in the unique environment of the ship's Engine Room.
Combining newly shot re-enactment sequences with archive footage and stills to tell the complex story, the production creates an immersive and dramatic experience and a memorable emotional connection to the ship herself and her role in the campaign.
Centre Screen's Paul Kucharski (Director), Dan Lusby (Graphic Designer) and Alicia Emejulu (Producer) worked on the AV exhibits on the ship and attended the opening. Dan Lusby said, "It was a privilege to meet veterans and families who had a personal connection to ship. This is an amazing piece of history and hopefully the films we've produced will help to convey to visitors just what it was like to be on the M.33 in action."