tenders and opportunities in the UK and ireland
We bring work to your desktop allowing you to focus on what you do best
Experienced and knowledgable
For the past twelve years we've been focused exclusively on researching and publishing market intelligence information for suppliers in the museums and heritage sector, including the Tenders and Opportunities that you need to grow your business. From major national institutions like the Science Museum, the National Gallery of Ireland and British Library, to local authorities and city governments, English Heritage, Historic Environment Scotland and Fáilte.
£3.5 Billion Last Year
For all of last year we published over £3.5 billion worth of Tenders in the UK, Ireland and Europe.
We publish awards, too
So you can see what your competitors are up to, and what sort of fees they are charging. These awards can be valuable sources of subcontracting opportunities, too.
£6 Billion and growing
Right now we have over 225 current UK and Irish museum and heritage Opportunities profiled, completing in the period 2020 to 2035, with budgets totalling over £6 billion. We add more every day.
All museum sectors
We publish Tenders and future Opportunities for contractors working in exhibition design, showcases, multimedia and digital interpretation, business and strategic consultancy, exhibition fit-out and setworks, project management, art handling, packing and shipping, architecture, building and object conservation, storage, audio guides, mannequins, translations, costumed interpretation, fundraising consultancy...even horses for jousting events!
.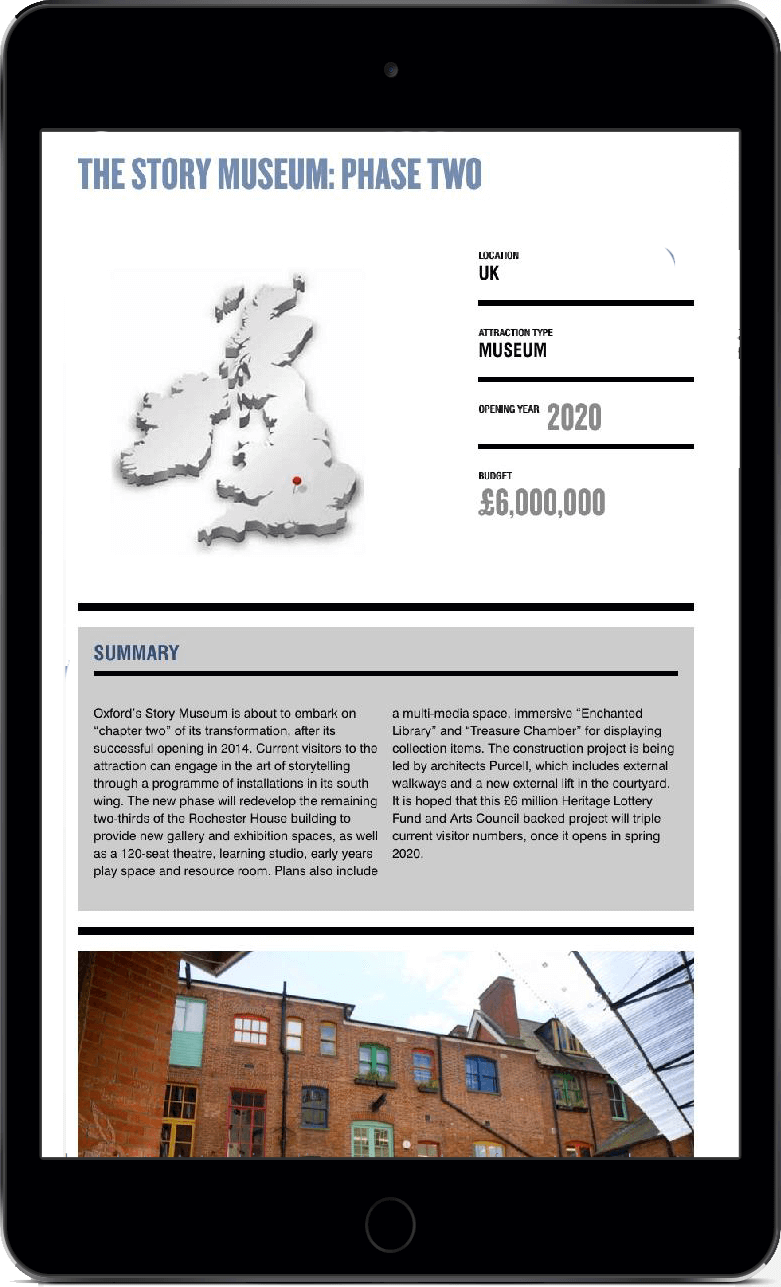 Instant Alerts to your Device
Get instant alerts telling you about new Tenders issued in your target sectors.
Daily Summaries
Every morning receive a digest of all the new content published the day before, including new Opportunities added to our market intelligence database.
Weekly Report
Quickly scan and understand what is happening across the whole of the sector in our Weekly Report, sent each Monday.
MuseumINSIDER has been collecting market intelligence specifically on the museums and heritage sector for twelve years. We've published over 22,000 tenders and tender awards, and have profiled over 620 forthcoming museum Opportunities. These profiles provide a summary of the project and key contact information for the client and contractors already appointed.  Saving you weeks of time trying to find the next prospect.
subscriber satisfaction - 90%

subscriber interest in international opportunities - 77%

our long term renewal rate - 85%
£ Billion of Tenders last year
years of archived information
Contact us for a free trial of MuseumINSIDER, so you can see it for yourself.