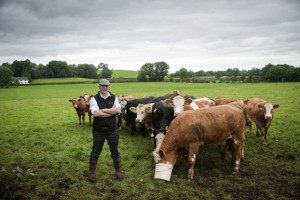 Foodborne illness is a serious public health threat and the Office of Public Affairs and Consumer Education in the US Department of Agriculture has instituted a programme of consumer education focused on safe food handling and preparation practices can help reduce foodborne illnesses.  They are now asking for information from potential contractors who could design and build a modular travelling exhibit on the topic of food safety that could economically travel to science centers throughout the USA.
Food Safety Traveling Museum Exhibit
The mission of United States Department of Agriculture's (USDA), Food Safety Inspection Service (FSIS), Office of Public Affairs and Consumer Education's (OPACE), is to effectively communicate about FSIS programs and activities with internal and external audiences. OPACE is also responsible for educating the public about safe food handling practices in order to help reduce the incidence of foodborne illness. By developing a new travelling museum exhibit, USDA will be able to reach and educate more consumers at a lower cost and with less manpower. This exhibit shall be modular so it can be exhibited at various children's and science museums around the country.
This is a sources sought notice only for information and planning purposes and does not constitute a solicitation.
RFI Responses will be in Microsoft Word for Office 365 compatible format and are due NLT January 11, 2019, 1600 EST. RFI Responses are limited to a total of 5 letter sized pages or 5 MB in size and must be submitted via e-mail only to the Primary Government Point of Contact (POC): Tracy Pope, Contracting Officer, tracy.pope@fsis.usda.gov.
Further information can be downloaded here. Food_Safety_Traveling_Museum_RFI
Expressions of interest can be lodged at this link.
This announcement closes on 11 January 2019 at 4:00 p.m. Eastern Standard Time (EST).
THIS IS A SOURCES SOUGHT NOTICE FOR MARKET RESEARCH ONLY - NO AWARD WILL BE MADE FROM THIS NOTICE. This NOTICE is published to gain knowledge of potential firms capable of providing these services. Potential firms with the skills and capabilities necessary to perform the requirement described in the (SOW) below are invited to provide a detail Capability Statement.
Contact:
Tracy Pope,
Team Lead
US Department of Agriculture
+1 301-504-4224