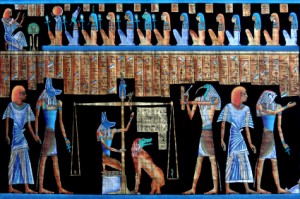 The New Walk Museum & Art Gallery in Leicester originated in 1849 when the Literary and Philosophical Society formally presented to the town its various collections, which have grown and developed over the last 160 years into one of the premier museums in the region.  They are currently seeking a contractor for the provision of 166 mounts for Egyptian artefacts. The estimated contract value is £25,000.
PAN1928 - Mounts for Egyptian Artefacts at NW Museum
Leicester City Council
Leicester City Council wishes to appoint a Supplier who has the necessary skill, expertise and proven experience to measure, supply and install 166 artefact mounts in readiness for the opening of the Egypt galleries at the end of October 2018.
This is a one-off requirement.
Dates for this work will be mutually agreed with the successful Supplier but must be completed by end of the day, 10 October 2018 at the very latest to allow for the 31 October 2018 opening of the gallery.
Further information about the opportunity can be found in the tender documentation.
Submissions must be received via the EastMidsTenders portal: https://www.eastmidstenders.org/index.html.
Late submissions and those received by any other means will not be accepted. Any queries/questions regarding this opportunity must be received via the ProContract portal only, otherwise they will not be responded to.
This should be returned by 12:00 noon on 13 July 2018 at the very latest.
Contract start date: 06 August 2018
Contract end date: 10 October 2018
Interested contractors wishing to obtain documents and to bid on this opportunity to express interest.
Contact:
Leicester City Council
City Hall
115 Charles Street
Leicester
LE1 1FZ
England
For the attention of: Amina Laher
Telephone: +44 1164544032
Email: amina.laher@leicester.gov.uk