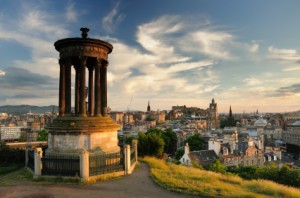 The National Library of Scotland is Scotland's biggest library and boasts a collection of 24 million items about topics such as the history of Scotland and the Scots. They are currently seeking a contractor for the provision of exhibition design and build for a semi-permanent exhibition in the "Treasures" gallery. The estimated contract value is £240,000.
United Kingdom-Edinburgh: Museum-exhibition services
2019/S 140-344854
Contract notice
Services
Legal Basis:
Directive 2014/24/EU
Section I: Contracting authority
I.1)Name and addresses
National Library of Scotland
SC011086
George IV Bridge
Edinburgh
EH1 1EW
United Kingdom
Contact person: Emma Smith
Telephone: +44 1316233742
E-mail: e.smith2@nls.uk
Fax: +44 1316233701
NUTS code: UKM
Internet address(es):
Main address: http://www.nls.uk
Address of the buyer profile: https://www.publiccontractsscotland.gov.uk/search/Search_AuthProfile.aspx?ID=AA11622
I.2)Information about joint procurement
I.3)Communication
The procurement documents are available for unrestricted and full direct access, free of charge, at: https://www.publiccontractsscotland.gov.uk
Additional information can be obtained from the abovementioned address
Tenders or requests to participate must be submitted electronically via: https://www.publiccontractsscotland.gov.uk
I.4)Type of the contracting authority
Body governed by public law
I.5)Main activity
Recreation, culture and religion
Section II: Object
II.1)Scope of the procurement
II.1.1)Title: Semi Permanent Exhibition — Design, Build and Digital Interpretation Services and Ongoing Support
Reference number: 2018.19.060
II.1.2)Main CPV code
92521100
II.1.3)Type of contract
Services
II.1.4)Short description:
The National Library of Scotland requires a contractor to provide exhibition design, build, and digital interpretation plus ongoing support contract for up to 5 years in the newly converted Treasures Gallery in the George IV Bridge Building in Edinburgh. The design, build and digital interpretation services are for a semi–permanent exhibition, with a minimum life span of 5 years, in order to showcase iconic items from the Library's collections.
This will be a fully project managed service, subcontracted as required and will comprise of the following:
— exhibition design and build services,
— digital interpretation services,
— graphic artwork,
— software and interactives and hardware,
— project management services,
— lighting design in collaboration with the Library's directly appointed lighting contractor,
—ongoing support of the physical and digital content (term contract).
Consideration for regular/annual small scale refresh - with the rotation of collection material on display as appropriate.
II.1.5)Estimated total value
Value excluding VAT: 240 000.00 GBP
II.1.6)Information about lots
This contract is divided into lots: no
II.2)Description
II.2.1)Title:
II.2.2)Additional CPV code(s)
79950000
79952000
79952100
92000000
79415200
32321200
32321300
32322000
II.2.3)Place of performance
NUTS code: UKM75
Main site or place of performance:
National Library of Scotland
George IV Bridge
Edinburgh.
II.2.4)Description of the procurement:
The Library requires exhibition design, build, digital interpretation plus ongoing support services contract. The technical solution proposed for the design, build and digital interpretation must be robust and built to last for a minimum of 5 years.
Exhibition design and build services.
Design and build of a semi-permanent exhibition in the newly converted treasures gallery within the operational parameters of the newly fitted out space and in collaboration with the Library project team.
Aims:
The primary focus of the treasures gallery is:
To provide a showcase experience where visitors can view a selection of 'must see' items from the Library's collections which collectively communicate the span of the collections (the earliest item dates from the 9th century, with new material added daily) and the significance of the collections to an understanding of Scotland's history and culture
Within this the space should deliver:
1) A build of quality and elegance (within the budget parameters) on a par with the Library's national status;
2) An environment which allows for an integrated and seamless display of a wide variety of items of different sizes and formats: historic, modern, intimate, large scale, cased, framed, manuscript, print, audio visual and born-digital items;
3) An atmosphere which aims to actively engage the visitor, through language and interpretation which is welcoming and inclusive;
4) A feeling of shared ownership and continuity of collecting which reflects the Library's status as a 'memory institution';
5) A range of digital presentations to showcase moving image, sound and digital items held within the Library's collections, and which encourage visitor engagement.
Digital interpretation:
To provide digital interpretation services i.e. interactives and audio visual displays including the physical infrastructure, hardware, software and content. Digital interpretation will be integrated throughout the new treasures gallery. Digital elements will provide multiple pathways for audiences to engage with the collections – both those which are on display in the gallery and those which are not. When designing the digital interpretation it must be done in a way that allows easy access to the hardware provided for repairs.
Project management services:
The appointed designer will project manage the delivery of all the services in the design, build and digital interpretation of the treasures gallery redisplay. They will work collaboratively with the Library project team and in liaison with the internally appointed named Library project manager. They will be expected to attend monthly project management meetings with the Library project team as appropriate (approximately 7) and meet with the Library project manager out with the monthly project management meetings as required. The delivery of the project will be managed in accordance with key dates; any significant changes to the programme will be in agreement with Library project manager. The appointed Designer will hold responsibility for managing the contracts of all their directly appointed sub-contractors and ensuring the project is adequately resourced at all stages of delivery.
On-going support services:
The ongoing support and refresh contract will run for a minimum of 2 years with an option to extend for a further 3 x 12 month period. The support contract will commence the day following the actual snagging sign off date. The Library requires a reactive support service for the hardware and software provided for the digital interpretation. In addition small scale refreshes of the treasures gallery will be required with the rotation of collections material on display as appropriate and/or on an annual basis.
The contract will not be divided into lots as it would make the execution of the contract overly complicated.
II.2.5)Award criteria
Criteria below
Quality criterion - Name: Tender schedules / Weighting: 80
Price - Weighting: 20
II.2.6)Estimated value
II.2.7)Duration of the contract, framework agreement or dynamic purchasing system
Duration in months: 32
This contract is subject to renewal: yes
Description of renewals:
Yes — may take up option for additional 3 x 12 month extension for on-going support services.
II.2.10)Information about variants
Variants will be accepted: no
II.2.11)Information about options
Options: no
II.2.12)Information about electronic catalogues
II.2.13)Information about European Union funds
The procurement is related to a project and/or programme financed by European Union funds: no
II.2.14)Additional information
Economic operators may be excluded from this competition if they are in any of the situations referred to in regulations 58 of Public Contract (Scotland) Regulations 2015.
Section III: Legal, economic, financial and technical information
III.1)Conditions for participation
III.1.1)Suitability to pursue the professional activity, including requirements relating to enrolment on professional or trade registers
List and brief description of conditions:
111.1.1 of the notice is not applicable to this procurement.
III.1.2)Economic and financial standing
List and brief description of selection criteria:
4B.1b
Provide average turnover for years i.e. 2016, 2017 and 2018
Failure to provide this information may result in the tenderer being excluded from the tender process and the bidders submission evaluated no further.
Minimum level(s) of standards possibly required:
4B.5a- 4B.5c
It is a requirement of this contract that bidders hold, or can commit to obtain prior to the commencement of any subsequently awarded contract, the types and levels of insurance indicated below:
4B.5a professional indemnity insurance = 2 000 000 GBP;
4B.5b employers (compulsory) liability insurance = 5 000 000 GBP;
4B.5c public liability insurance = 2 000 000 GBP;
4B.5c product liability insurance = 2 000 000 GBP.
III.1.3)Technical and professional ability
List and brief description of selection criteria:
4C1.2
Bidders will be required to provide 3 (three) examples that demonstrate they have the relevant experience to deliver the full scope of services as described in part 11.1.4 and 11.2.4 of the OJEU Contract Notice.
Failure to provide three examples demonstrating the relevant experience of delivering the full scope of services may result in disqualification from the procurement process and the bidder's submission not evaluated further.
III.1.5)Information about reserved contracts
III.2)Conditions related to the contract
III.2.1)Information about a particular profession
III.2.2)Contract performance conditions:
In order to ensure the highest standard of service quality in this contract the Library requires the supplier to take a positive approach to fair work practices as part of a fair and equitable employment and reward package that includes the payment of the living wage to any staff working on Library premises.
The contract will be subject to a performance managements conditions with KPIs for both the design, build and digital interpretation and on-going support services of the Contract.
Performance management conditions are documented in the requirements specification.
III.2.3)Information about staff responsible for the performance of the contract
Section IV: Procedure
IV.1)Description
IV.1.1)Type of procedure
Open procedure
IV.1.3)Information about a framework agreement or a dynamic purchasing system
IV.1.4)Information about reduction of the number of solutions or tenders during negotiation or dialogue
IV.1.6)Information about electronic auction
IV.1.8)Information about the Government Procurement Agreement (GPA)
The procurement is covered by the Government Procurement Agreement: yes
IV.2)Administrative information
IV.2.1)Previous publication concerning this procedure
IV.2.2)Time limit for receipt of tenders or requests to participate
Date: 03/09/2019
Local time: 10:00
IV.2.3)Estimated date of dispatch of invitations to tender or to participate to selected candidates
IV.2.4)Languages in which tenders or requests to participate may be submitted:
English
IV.2.6)Minimum time frame during which the tenderer must maintain the tender
Duration in months: 4 (from the date stated for receipt of tender)
IV.2.7)Conditions for opening of tenders
Date: 03/09/2019
Local time: 10:00
Place:
Public contracts Scotland portal will be used for the electronic receipt and opening of tenders.
Section VI: Complementary information
VI.1)Information about recurrence
This is a recurrent procurement: no
VI.2)Information about electronic workflows
Electronic ordering will be used
Electronic invoicing will be accepted
Electronic payment will be used
VI.3)Additional information:
Award criteria questions can be found in the schedules to tender - quality (technical) response along with weightings issued with the ITT. Unless stated otherwise in the ITT and associated schedules to tender the award scoring methodology will be as follows.
0 = Unacceptable — Nil or inadequate response. Fails to demonstrate an ability to meet the requirement.
1 = Poor — Response is partially relevant but generally poor. The response addresses some elements of the requirement but contains insufficient/limited detail or explanation to demonstrate how the requirement will be fulfilled and or may be overly generic.
2 = Acceptable — Response is relevant and acceptable. The response addresses a broad understanding of the requirement but may lack details on how the requirement will be fulfilled in certain areas and or may be generic in part.
3 = Good — Response is relevant and good. The response is sufficiently detailed to demonstrate a good understanding and provides details on how the requirements will be fulfilled.
4 = Excellent — Response is completely relevant and excellent overall. The response is comprehensive, unambiguous and demonstrates a thorough understanding of the requirement and provides details of how the requirement will be met in full.
Bidders conference — a bidders' conference/site viewing/meet the buyer event will be held on 30.7.2019:
National Library of Scotland, George IV Bridge
Edinburgh
EH1 1EW
This will consist of a short presentation by Library staff and the opportunity for you to ask questions on anything arising from your reading of the ITT documents.
You should note that places are limited to a maximum of 2 representative(s) and that the Library is unable to pay any travel costs or expenses.
The bidders' conference will commence at 10.00 on 30.7.2019 and will conclude no later than 12.30. The name(s) of your representative(s) attending the bidders' conference should be emailed to e.smith2@nls.uk by 26.7.2019.
The Library is not bound to accept the lowest priced or any offer
Form of contract — the successful supplier will be required to enter into a formal service contract in the form as detailed in SG Model Form of contract for services available for download with the ITT.
Tenders must be submitted in the format as detailed in Annex B, Appendix 3 of the ITT
Note: to register your interest in this notice and obtain any additional information please visit the Public Contracts Scotland Web Site at https://www.publiccontractsscotland.gov.uk/Search/Search_Switch.aspx?ID=589059.
The buyer has indicated that it will accept electronic responses to this notice via the postbox facility. A user guide is available at https://www.publiccontractsscotland.gov.uk/sitehelp/help_guides.aspx.
Suppliers are advised to allow adequate time for uploading documents and to dispatch the electronic response well in advance of the closing time to avoid any last minute problems.
Community benefits are included in this requirement. For more information see: http://www.publiccontractsscotland.gov.uk/info/InfoCentre.aspx?ID=2361
A summary of the expected community benefits has been provided as follows:
Bidder are required to submit community benefits proposals as part of their submission that is proportionate and relevant to the scope of the requirement.
More information can be found in question 5.2 in the schedule to tender quality schedule — technical response.
(SC Ref:589059)
Download the ESPD document here: https://www.publiccontractsscotland.gov.uk/ESPD/ESPD_Download.aspx?id=589059
VI.4)Procedures for review
VI.4.1)
Review body
National Library of Scotland
George IV Bridge
Edinburgh
EH1 1EW
United Kingdom
Telephone: +44 1316233708
E-mail: l.hamilton@nls.uk
Fax: +44 1316233701
Internet address: http://www.nls.uk
VI.4.2)Body responsible for mediation procedures
VI.4.3)Review procedure
Precise information on deadline(s) for review procedures:
The Library will incorporate a minimum of 10 calendar days standstill period at the point of which information on the decision to award the contract is communicated to tenderers (the standstill notification). An economic operator that suffers, or risk suffering, loss or damage attributable to a breach of duty under the Public Contracts (Scotland) Regulations 2015 may bring proceedings in the Sheriff Court or court of Session after informing the Library of its intention.
VI.4.4)Service from which information about the review procedure may be obtained
VI.5)Date of dispatch of this notice:
18/07/2019