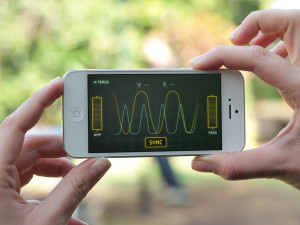 Carshalton Conservation area is rich in culture and heritage in the London Borough of Sutton. The local authority is currently conducting a soft market test and seeking expressions of interest from contractors for the provision of a heritage trail app for a walking trail throughout the Carshalton conservation area.
The estimated contract value is unspecified. Interested contractors can attend a soft market testing event on 12 October 2018 should RSVP by 10 October 2018 at 4pm.
DN368927 Heritage Trail App (Carshalton) - Soft Market Testing Exercise
Carshalton Conservation Area is geographically located in the central area of the London Borough of Sutton. It is an area rich with significant cultural and natural heritage. There was desire by the local ward councillors of Carshalton to consider a small scale local heritage trail walking app within Carshalton Conservation Area as well as surrounding Carshalton areas of interest. The focus of the app would be to promote Carshalton as a destination The London Borough of Sutton would like to gain an insight into the practicality, capacity, feasibility and deliverability of this project from the experts in the market. The council is therefore inviting all providers to participate in this soft market testing exercise and event to refine the specification for this commission. Sutton Council will use the information gathered during this soft market testing exercise and event to inform the final specification. A soft market testing event for this commission is scheduled for Friday 12th October 2018 between 1pm and 4.00pm at the London Borough of Sutton Council Offices, Denmark Road, Carshalton, SM5 2JG. If you wish to attend, please confirm your attendance via the messaging system on London Tenders Portal by 4pm on 10th October 2018 at the latest. Please note that only providers who have confirmed attendance by this date will be allocated a time slot to be seen on the day. All responses to the exercise should be attached and sent via the messaging system.
Estimated contract start date: 03 October 2018
Estimated contract end date: 09 November 2018
Interested contractors wishing to obtain documents should express interest.
Deadline for submission of requests to participate is 9 November 2018 at 18:00.
Contact:
London Borough of Sutton
Civic Offices
Sutton
Surrey
SM1 1EA
United Kingdom
For the attention of: Sharon King-Holmes
Tel: 020 8770 5316
Email: sharon.king-holmes@sutton.gov.uk