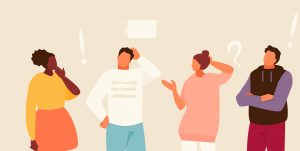 The Institute of International Education (IIE) is a not-for-profit corporation that supports a broad range of public and private sector entities to achieve their educational goals by designing and implementing innovative educational exchange opportunities, facilitating academic and professional delegations, and managing institutional partnership development initiatives. They seek to appoint a contractor to provide Cultural Heritage Consultancy Services for heritage sites across Saudi Arabia. The consultant will relocate to Riyadh for six months.
The Consultant will be based in Saudi Arabia for six months and will be responsible for delivering the following activities under the direction and in collaboration with the IIE Program team. The Consultant will provide consultancy services in Riyadh during the aforementioned six-month period:
• Work in-person in government offices during specified working hours in Riyadh and at heritage sites across Saudi Arabia to provide advisory services and assess the clients' needs for capacity development in cultural heritage, deliver trainings, and provide technical assistance, in consultation with the IIE Program team.
• Provide advisory and intellectual services to the client's leadership through daily and weekly meetings with client's leadership team, staff, and stakeholders.
• Through meetings with client's leadership team and staff, assess capacity development needs to identify priorities that will shape the design of education and training activities.
• Provide guidance and recommendations on the design of education and training programs, including participant eligibility and selection criteria.
• Provide guidance and recommendations on educational programs at leading higher education institutions to meet the goals and interests of participants selected for international education programs.
• Develop and implement two to three training programs for 10-15 participants each on topics identified through a previously conducted needs assessment. Each training will be delivered over a period of two to three days. Prepare and submit a summary report of each training course.
• Identify experts at higher education institutions and multilateral and cultural organizations to co-deliver training programs, as needed.
• Participate in customizing a strategy and blueprint to expand the client's international partnerships relevant to cultural heritage management.
• Through weekly and ad-hoc meetings with the IIE Program team, provide updates on the status of activities, share findings of assessments, consult on engagement with client's leadership and staff, share guidance and recommendations on education and training programs, and coordinate on the development and implementation of training programs.
• Prepare and submit written weekly briefs and monthly status reports and a final report to the IIE Program team.
• Perform additional tasks related to the consultancy as needed.
For further information, interested contractors should go to the following link.
The deadline for submission of proposals is 18 August 2023 by 12 pm local time.
Contact:
Institute of International Education
One World Trade Center, 36th Floor
New York, NY 10007
USA
+1 212 883 8200