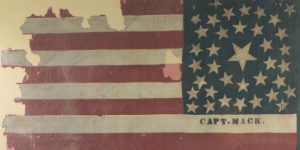 Wilson's Creek was the first major Civil War battle fought west of the Mississippi River, and the site of the death of Nathaniel Lyon, the first Union general killed in action, in August 1861.  The National Park Service, who care for the National Battlefield, had been seeking contractors to remodel the visitor center and library.  The successful contractor is Blinderman Construction Co., Inc. of Chicago, and the total awarded value is $3,572,211.

Successful contractor:
Blinderman Construction Co., Inc.
224 North Desplaines Street, Suite 650
Chicago, Illinois 60661
USA
To see the original solicitation, please go to this link.
Contact:
Jason Longshore
Contracting Officer
National Park Service
jason_longshore@nps.gov
+1 303 969 2288
Image: National Park Service