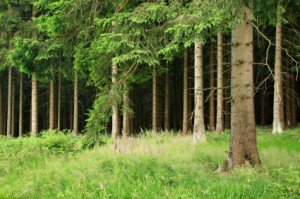 The Wayne National Forest is located in the south-eastern part of the US state of Ohio, in the Unglaciated Allegheny Plateau. It is the only national forest in Ohio. The US Department of Forest Service were seeking contractors to undertake Heritage Surveys on an Indefinite-Delivery, Indefinite-Quantity basis. The successful contractor is Cultural Resource Analysts Inc. of Lexington, Kentucky. The estimated contract value is $148,826.
AWARD: US DEPARTMENT OF AGRICULTURE FOREST SERVICE: Wayne National Forest Heritage Surveys. Notice ID: 12444321R0002. Contract Opportunity Type: Award Notice (Original).
To see the original notice, please go to the following link.
To see the full award, please go to the following link.
Award Details:
Cultural Resource Analysts Inc.
151 Walton Avenue
Lexington, KY 40508
USA
+1 859 252 4737
Contact:
Wayne National Forest
13700 US Highway 33
Nelsonville, OH 45764
USA
For the attention of: Carrie Edwards
carrie.edwards@usda.gov