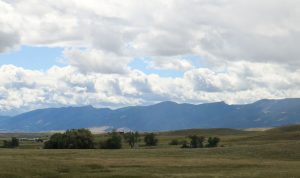 The Bighorn Mountains are a mountain range in northern Wyoming and southern Montana in the United States, much of it in the care of the US Bureau of Land Management. They have been seeking contractors to conduct a Class III Cultural Resource Inventory on approximately 1,675 acres. The successful contractor is Barron Cultural Resource Consultants of Gillette, Wyoming. The estimated contract amount is $25,594.
AWARD: BUREAU OF LAND MANAGEMENT: SOUTH BIGHORN CLASS III CULTURAL SURVEY. Notice ID: 140L6220Q0018 Award Details
To see the original notice, click here.
To see the full award, click here.
Contractor Details:
Barron Cultural Resource Consultants
17 Hereford Drive
Gillette, Wyoming 82718
USA
+1 307 660 4515
Contact:
US Department of Land Management
5353 Yellowstone Road,
Cheyenne, WY 82009
USA
For the attention of: Matthew Paxton
mpaxton@blm.gov